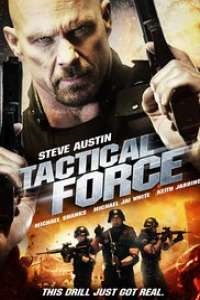 Tactical Force
This is  TubiTv  movie
2011- 1h 28m  R 
Action, Adventure
Director: Adamo P. Cultraro
Writer: Adamo P. Cultraro 
Stars: Steve Austin, Michael Shanks, Michael Jai White …
Storyline:  After what it was supposed to be an easy hostage mission goes wrong, LAPD SWAT team's superior orders the team to go through an exhausting training exercises in order to have better understanding on how to deal with hostage situations. The training takes place at an abandoned facility where the team soon find themselves trapped in the middle of two rival gangs and armed with nothing but blanks….
Click to See Tactical Force Movie » 
Post your comments and reviews below.
---